Mayland Early College Students stepping up to run for officers' positions with the Student Government. Polls closed Wednesday afternoon. The results will be posted soon! A big thank you to all the students who chose to participate.

Our Mitchell County Schools Facebook page has been "unpublished" because we have been reported as "breaking community standards." We have appealed and requested a review on this decision. Please be patient as we try to regain access to our FB page.
This is a brief reminder that Mayland Early College will release early on Friday
On August 25-26, Connor Miller, attended the North Carolina Association of County Commissioners annual conference as a 2023 YouthVoice delegate. During this two day event, he attended a Real Colors training with Dan Clark from Montana State University, participated in mock budget drafting, attended meetings, and met with new and exciting people. His favorite part of the trip was the guest speaker from Syracuse University, Dr. Mike Haynie, who did a presentation on the plight of the US Veteran.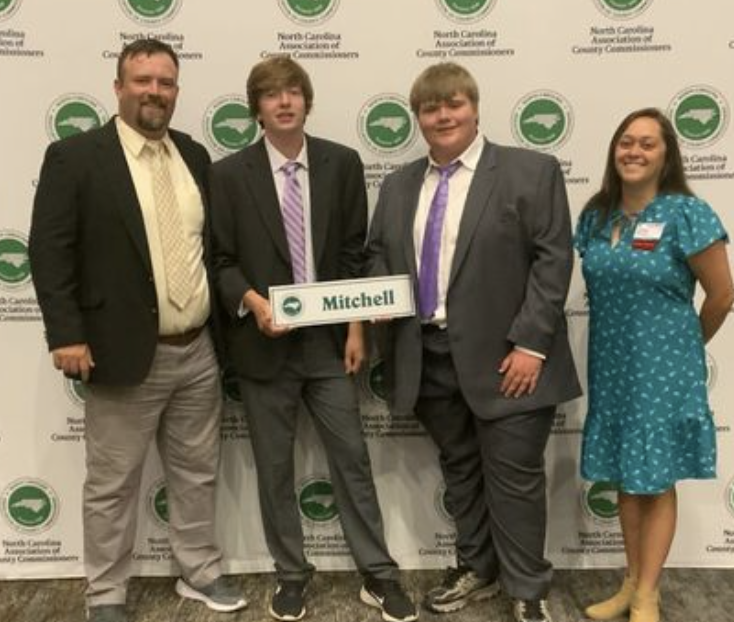 Mayland Early College High School is trying to raise $36,000 in order to purchase a mini bus. The bus will be used for transporting small groups of students to various job sites, career explorations, and university tours. It is very important for students to be exposed to various careers in order to make informed decisions about career goals. We also want to use the bus to transport students to community events where they can volunteer to help as needed. If you would like to donate to this project or purchase a MECHS discount card for $10 please call the front desk at 766-2590. Any and all donations are greatly appreciated!!!!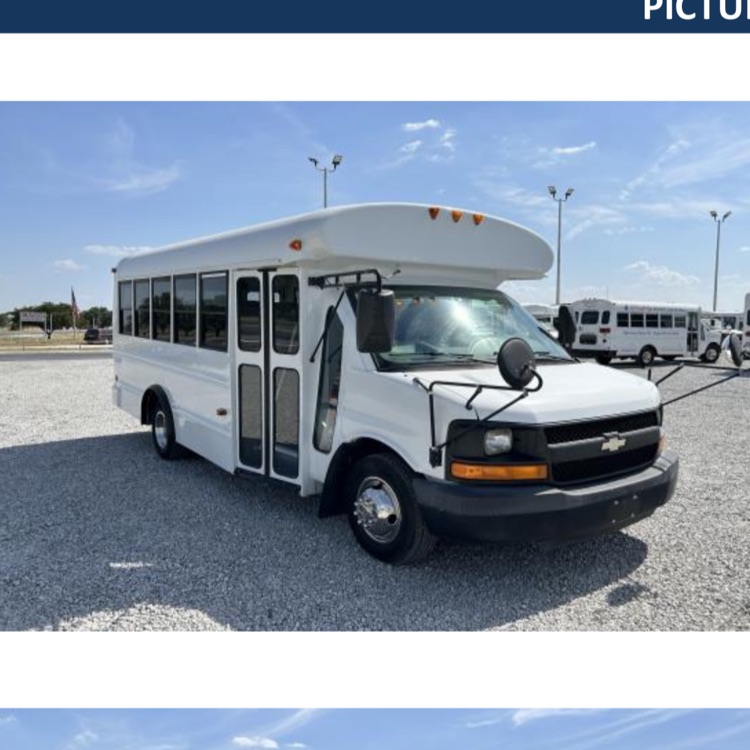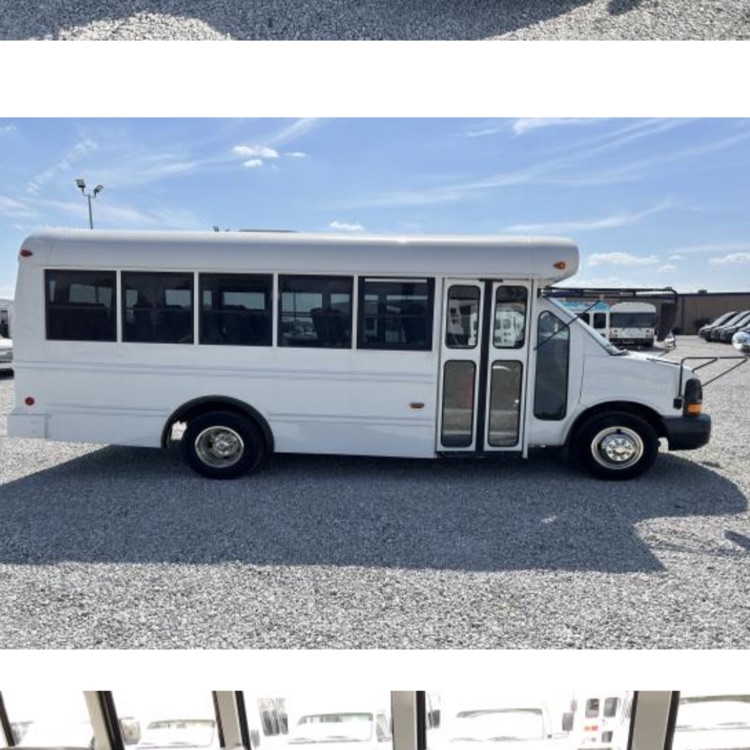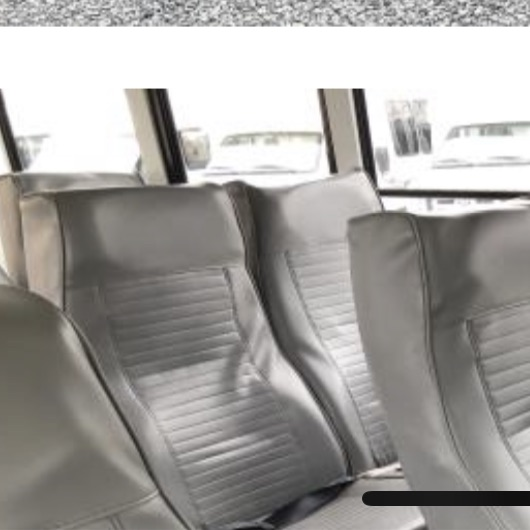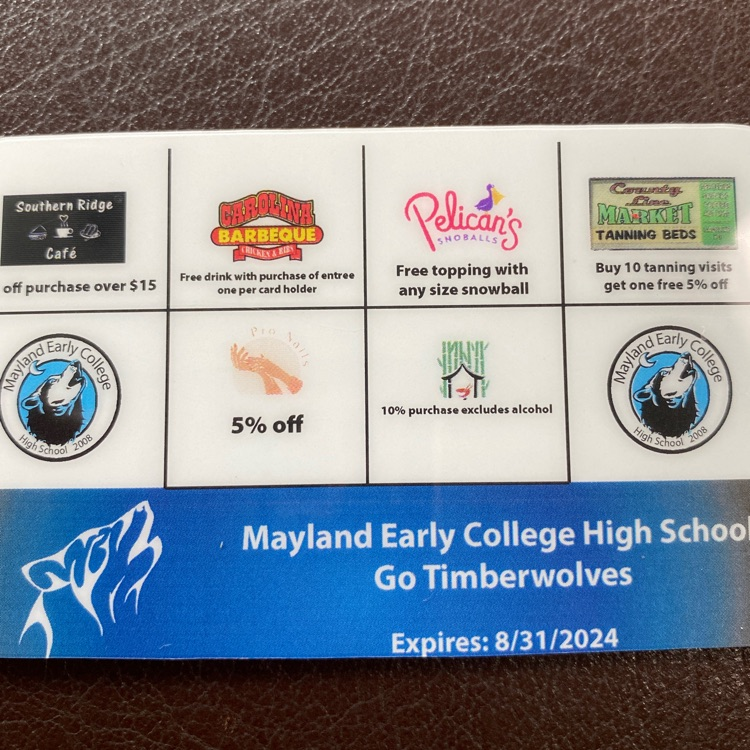 We are excited to announce ALL Mitchell County students will receive FREE breakfast and lunch for the 2023-2024 school year! NO forms are required to participate!!!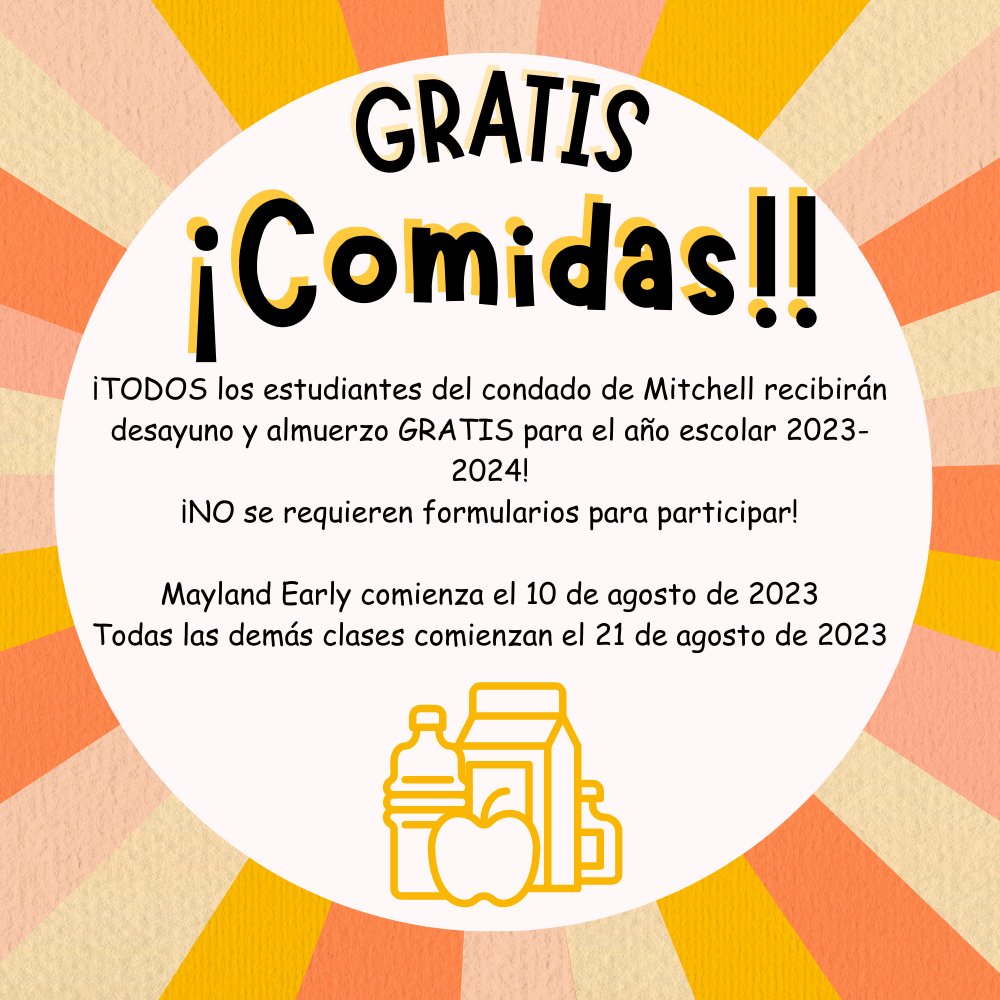 Thursday, June 29th, is the last day for iPad sales at Mitchell High School between 9:00am and 6:00pm. Please spread the word to anyone interested!

Don't forget about the 7th generation iPad sale at Mitchell High School this week (Tuesday-Thursday) from 9:00am - 6:00pm. 32gb iPads are $160 and 128 gb iPads are $200.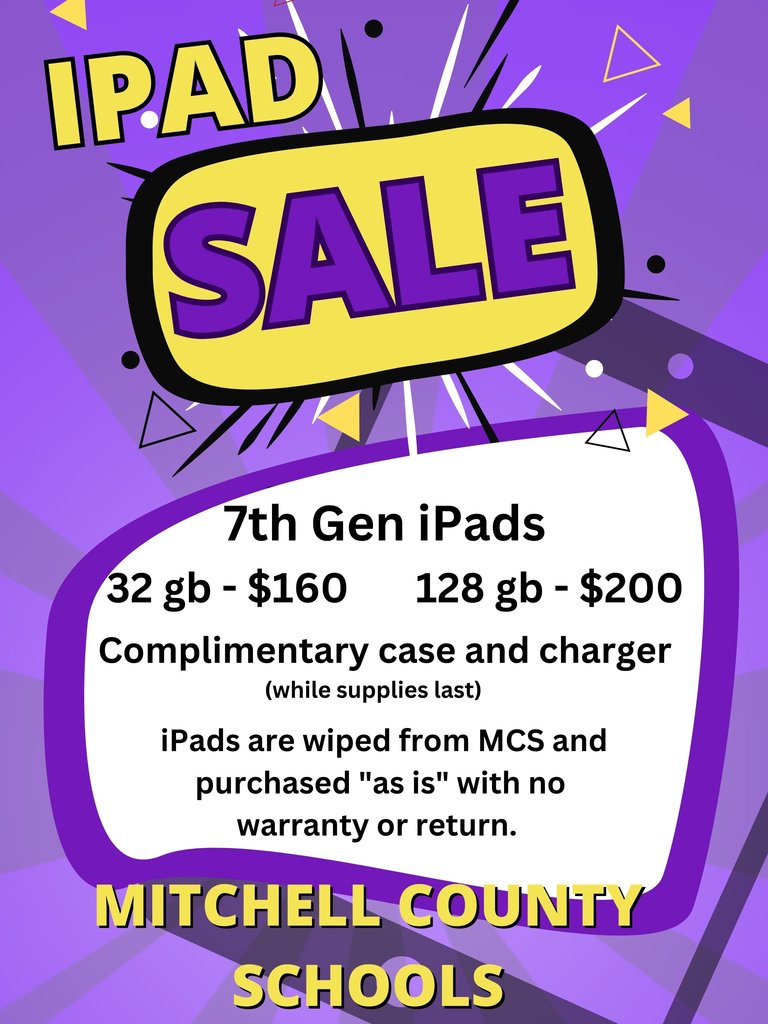 Congratulations to the 2023 MECHS gradutaes who brought in a total of $97,228 in scholarships. A huge thank you to all local businesses and organizations who contributed.

iPad sale information...when you purchase one of the iPads, you will get a nice complimentary case and charger. We do have lots of cases and chargers however supplies are limited. If you show up later in the week, they are not guaranteed. We have a nice protective tablet-style case (perfect for little hands) and the fold out keyboard case.

We will have a public iPad sale on June 27th, 28th and 29th in the library at MHS from 9:00 am - 3:00 pm. There are two models of iPads for sale: the 7th gen 32gb iPad for $160 and the 128gb iPad for $200. Get a complimentary case and charger while supplies last. All sales are "as is" with no returns and no warranty.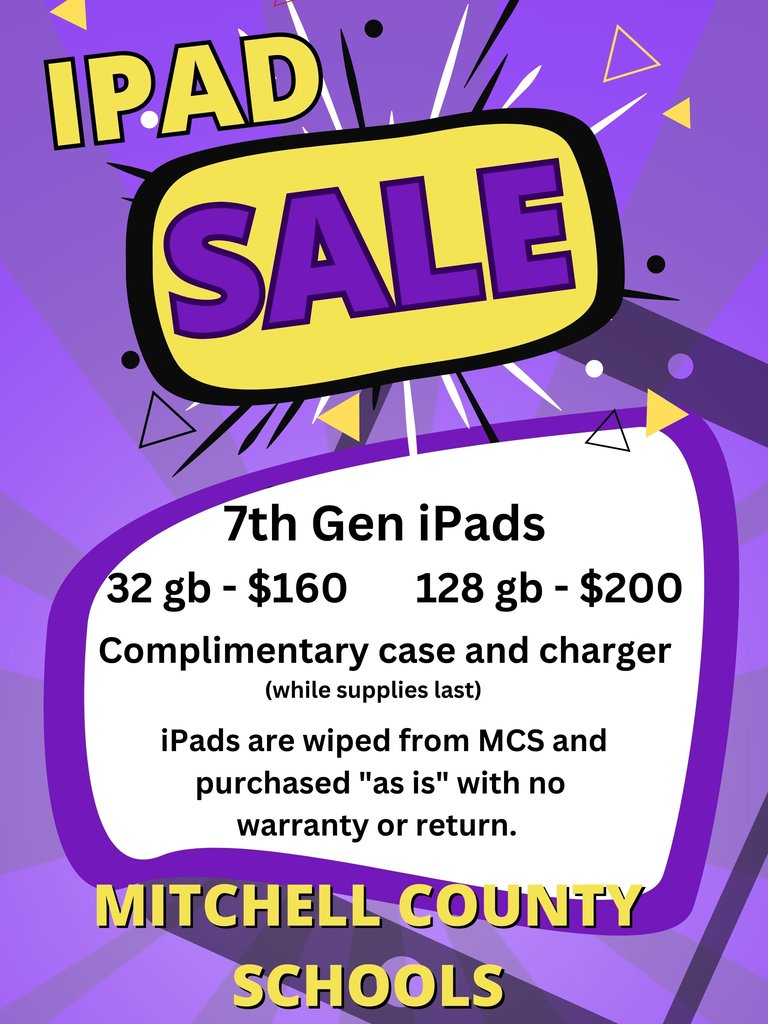 Congratulations to Alyssa Barnett and Bryson Herron! Each of these Mayland Early College students were granted $2000 through the Quartz Corp Scholarship!!
Congratulations to MECHS Local Scholarship Winners! Quartz Corp $2000 Scholarship Winners: Alyssa Barnett and Bryson Herron Inez McRae Memorial $1000 Scholarship: Aaliyah Duncan Altec $500 Scholarship: Aaliyah Duncan and Chloe Hughes Mark Calhoun Memorial $500 Scholarship: Valerie Buchanan Future Leaders of America $1000 : Aaliyah Duncan Young Scholars $1000: Chloe Hughes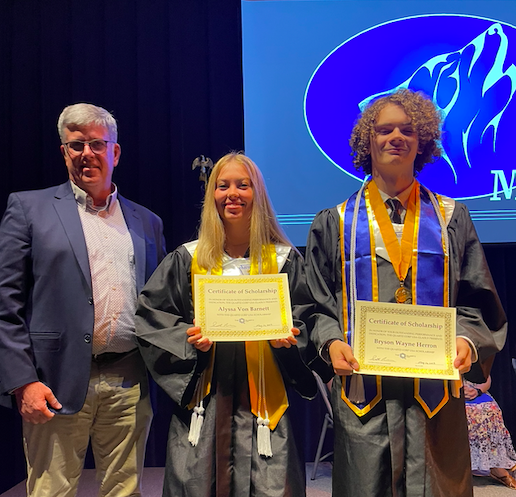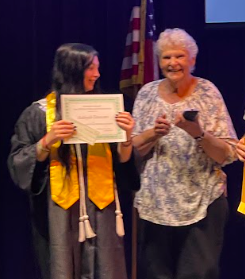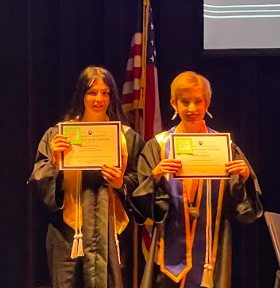 Winners of the $2000 Quartz Corp Scholarships: Bryson Herron and Alyssa Barnett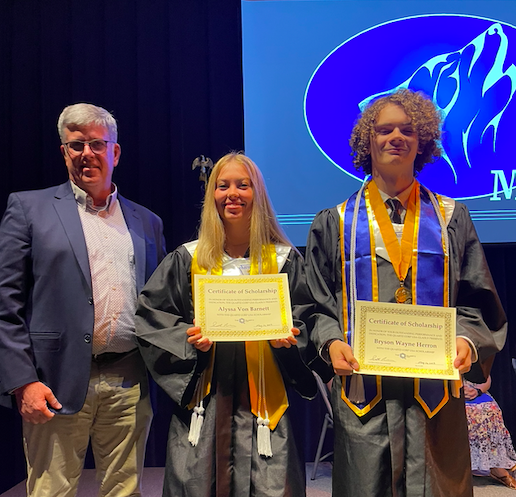 We're thrilled to announce the new app for Mitchell County Schools! It's everything Mitchell County Schools, in your pocket. Download for Android
https://bit.ly/40L6Exf
Download for iPhone ihttps://apple.co/40MoGiS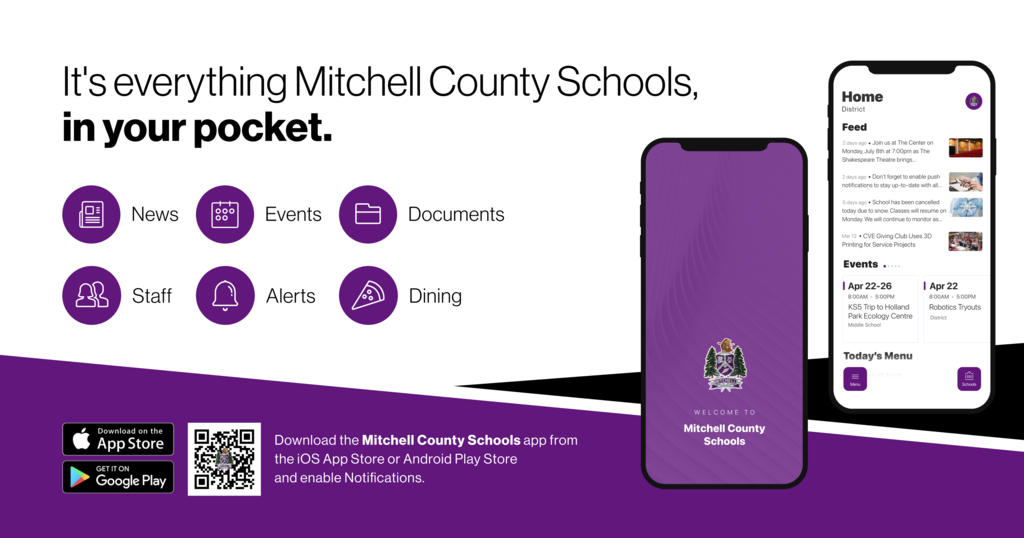 The new and improved Mitchell County Schools websites are now LIVE! Head on over to
www.mcsnc.org
to check out your child's school site! You will find updated school events, athletic events, menus and more! We will have even more exciting news on Tuesday, May 2nd. Stay tuned!!!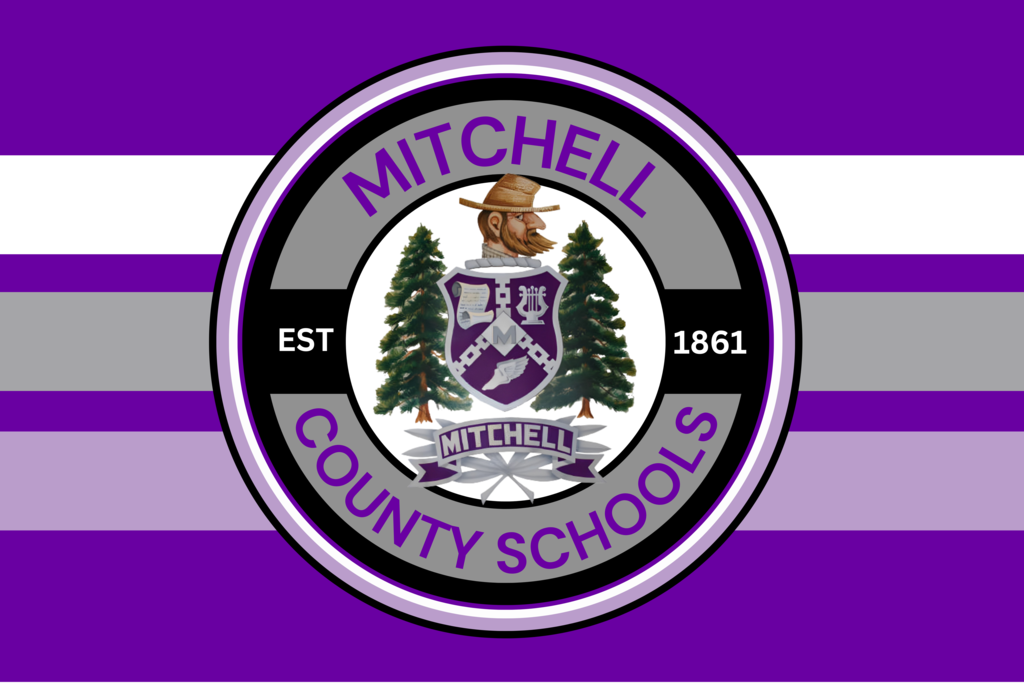 Mitchell County Schools' websites will be down temporarily over the next few hours. We have some exciting upgrades and announcements coming VERY soon! Stay tuned....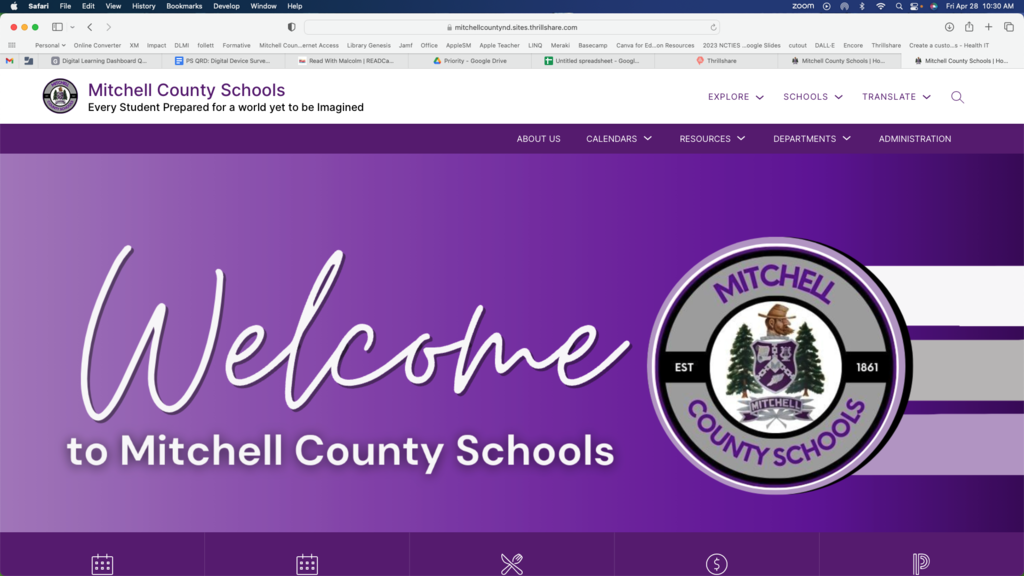 Update : Mitchell County Sheriff's office has investigated the incident and there was no arrest and no credible threat. All Mitchell County Schools have been placed on a soft lockdown for the remainder of the day. This is in response to a non-specific threat outside the school system that law enforcement is currently investigating. Students are continuing with classes as usual, but not allowed outside the building. School dismissal will proceed as usual this afternoon.
MECHS students enjoyed the MCC Student Appreciation Day today. Free BBQ lunch from "Bubbas" and lots of fun!